Sump Pump Installation Services – Windsor, Essex County
Prior to each sump pump installation in Windsor, Scarfone Construction & Waterproofing will assist you in selecting the proper sump pump for your home. For the most part, we install reliable Myers sump pumps to help protect your home during times of heavy rainfall. We also install backwater valves and external weeping tile connections as a further means of ensuring your basement stays dry.
With climate change and more substantial rainfalls, the flooding of homes, both old and new, is becoming more common. Flooding can be expensive and heartbreaking, especially when personal possessions are destroyed.  However, the chances of flooding can be greatly reduced by being proactive.  Installing a proper sump pump system, a backwater valve, and disconnecting downspouts will go along way to preventing flood damage of your home.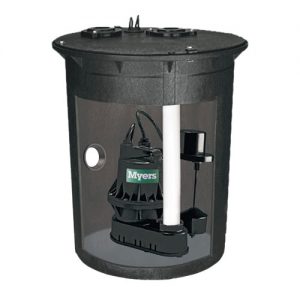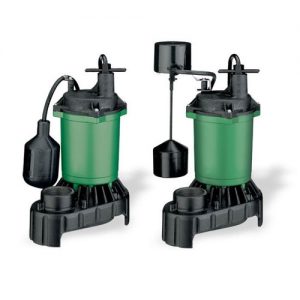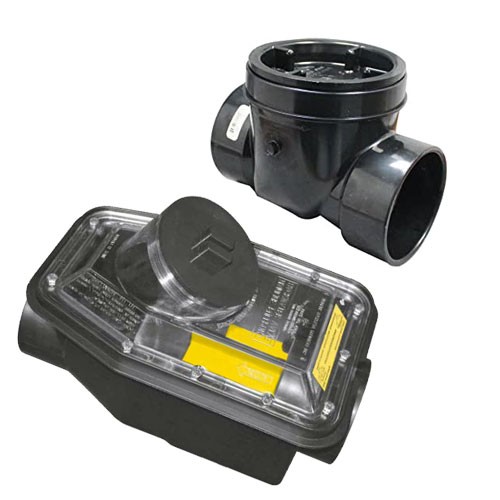 Sump Pumps
A sump pump helps redirect water way from your home's foundation and footings. Generally, a sump pump is installed to give the weeping tile that surrounds the perimeter of your home a place to push the water away. Nothing is more important to keeping your home dry than a sump pump. Selecting the right sump pump is equally important as it may need to discharge water at a faster rate due to various circumstances.
Backwater Valves
Installing a backwater valve is a smart investment.  The backwater valve opens to allow water from sinks, toilets, and showers to exit your home.  It prevents water and sewer from coming into your basement as it closes when there is backflow from municipal  sewer pipes.
Battery Back-up Sump Pumps
Battery back-up sump pumps run off a marine battery that kicks in when there is a power failure or your primary sump pump fails.  The back-up pump will continue to pump water out of your basement for up to 24 hours.  We have installed many battery back-up water pumps throughout Windsor and Essex County as they are highly effective.
Water Back-up Sump Pumps
Water back-up sump pumps are powered by your municipal water supply and require no electricity to operate.  They are the best option when there are prolonged periods of rain and flooding.  These pumps can remove more than 1,000 gallons per hour, keeping your basement dry.
Related Services
Along with our back-up valve and sump pump installation service, Scarfone offers comprehensive waterproofing, foundation repairs, construction and cement work.