Over 60 Years of Basement Water Proofing Experience
When it comes to basement waterproofing in the Windsor Essex County region, no one has more experience than Scarfone Construction & Waterproofing.  Since 1958 we have have repaired more than 15,000 basements, so it's safe to say, we have solutions for any type of leaky basement concern.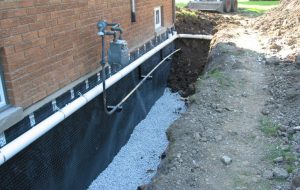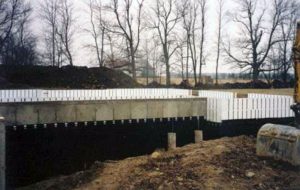 Experience Makes a Difference
When it comes to wet basements and foundation issues, Scarfone Construction & Waterproofing is known as a leader that is trusted by builders, homeowners, and businesses alike for quality work and affordable pricing.
Quality comes from experience and having a knowledgeable team that knows what products, methods, and applications work best to waterproof your basement.
Our Basement Waterproofing Services
• Exterior Waterproofing
• Interior Waterproofing
• Foundation Repairs
• Bowed / Buckled Walls
• Sump Pumps
• Backwater Valves
• Drainage Repairs
• Concrete Work
Interior or Exterior Basement Waterproofing?
Even though a leaky basement seems like the end of the world, we at Scarfone Construction can repair all your wet basement issues. Using the latest in membrane technologies, we have become leaders in fixing all your wet basement problems. We offer a 10 year transferable warranty on all repairs done both from the inside as well as the outside. Scarfone Construction is the best choice for repairing and restoring your basement to a dry condition!
Exterior Waterproofing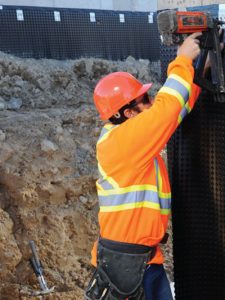 Repairing a leaky basement from the outside involves careful excavation of all debris around the perimeter of area to be waterproofed. After all dirt and debris is removed, all blocks and mortar joints are meticulously inspected for cracks, deterioration and/or buckling – and are repaired in order to maintain a strong block foundation. Old weeping tiles are ripped out and the tile system is tested to ensure drainage is 100 percent. After testing and satisfaction, new Big-O tile will be installed. All contracted walls will be properly cleaned, power washed and tiger torched to ensure a clean surface is available for tarring. A thick layer of tar is applied and allowed time to set before installation of Membrane. Membrane is then installed past grade for maximum protection against moisture and seepage. The trench is then filled with 3/4 clean clear stone which gives the perimeter foundation the ultimate drainage bed. All repairs both inside and outside come with our 10 year transferable warranty!
Interior Waterproofing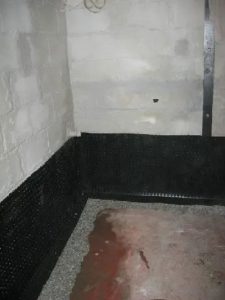 Repairing a wet basement from the inside involves removing a portion of the concrete floor next to the block foundation so we can expose the footings and weeping tile systems. All debris and old weeping tiles are removed and the system is checked to make sure it is still functional.
We then proceed to drill out the block foundation both to relieve hydrostatic pressure and to drain all blocks to the inside tile system. New Big-O tile is installed and the trench is then backfilled with clean crushed stone to maximize drainage.
A membrane is installed up the wall and over tiles and anchored in place. This directs the water from the newly drilled out holes to make its way to the inside tile system. The trench is cemented level with the floor.
We offer a 10 year transferable warranty on all repairs done both from the inside as well as the outside.
Reliable and Dependable
Scarfone Construction & Waterproofing is fully licensed and insured. As a family owned and operated business we take great pride. Whether you have an older home that never received proper exterior waterproofing, or a newer home that was built quickly and experiencing water problems, there are solutions to keep your property dry and structurally sound.
Service Area
Our basement waterproofing service area is primarily Windsor / Essex, including Amherstburg, LaSalle, Tecumseh, St. Clair Beach, Lakeshore, Leamington, and Kingsville.